Reposted from: Culinary Tourism
Oakville's vibrant arts community has peppered the town with gorgeous public murals, sculptures and displays, making this destination a canvas for innovative artists and art enthusiasts.
Spend the weekend immersing yourself with this two-day itinerary.
Note: The suggestions below are based on information available at the publishing date. Please double check with local COVID-19 policies and businesses to confirm if offers and activities are still available.
---
DAY 1: SCULPTURES, MURALS AND GARDENS
Start your day with a coffee and pastry at Vereda Central Coffee Roasters. Take your cup to go or sit in their upstairs lounge for a comfy seat and a look at the beautiful mural on their back wall.
Once you've finished, take to the streets of Kerr Village for a look at all the public art this neighbourhood has to offer. There is a gorgeous sculpture in Heritage Square, a bubblegum pink wall perfect for Instagram posts at 392 Kerr Street, a beautiful custom-designed metal gazebo in Westwood Park, and a newly-added bright and uplifting mural from artists Elena Martoglio and Ryan Smeeton on the side of the building at 357 Kerr Street.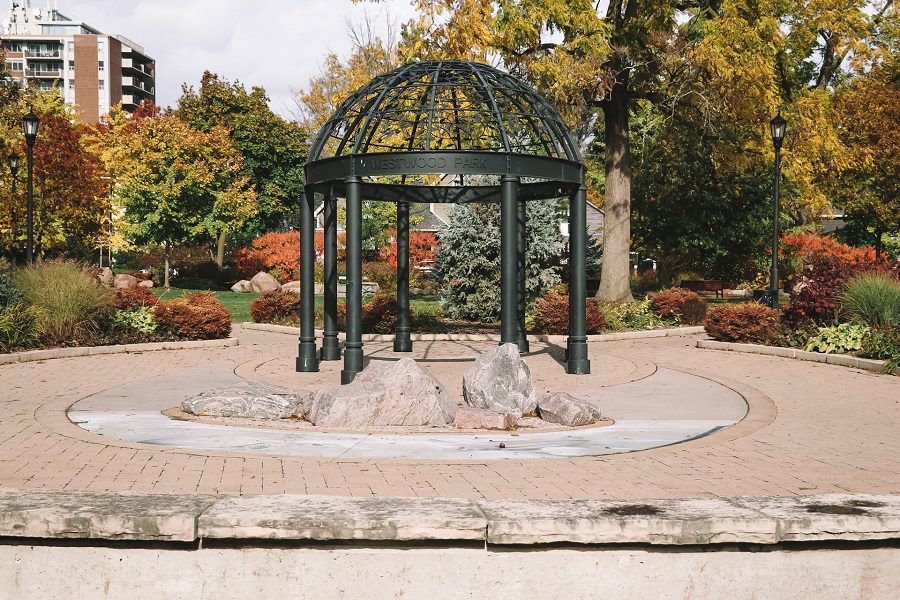 Keep the visual feast alive on your way to lunch at Piano Piano in Downtown Oakville. The whole building is painted pink and adorned with brightly-coloured flowers.
After lunch, hop on over to the Oakville Galleries at Gairloch Gardens. In addition to hosting rotating exhibits inside their location, the gardens are home to an unparalleled sculpture park. Enjoy the breathtaking beauty of this lakeside garden while taking in the sculptures and audio walks that make this location so magical.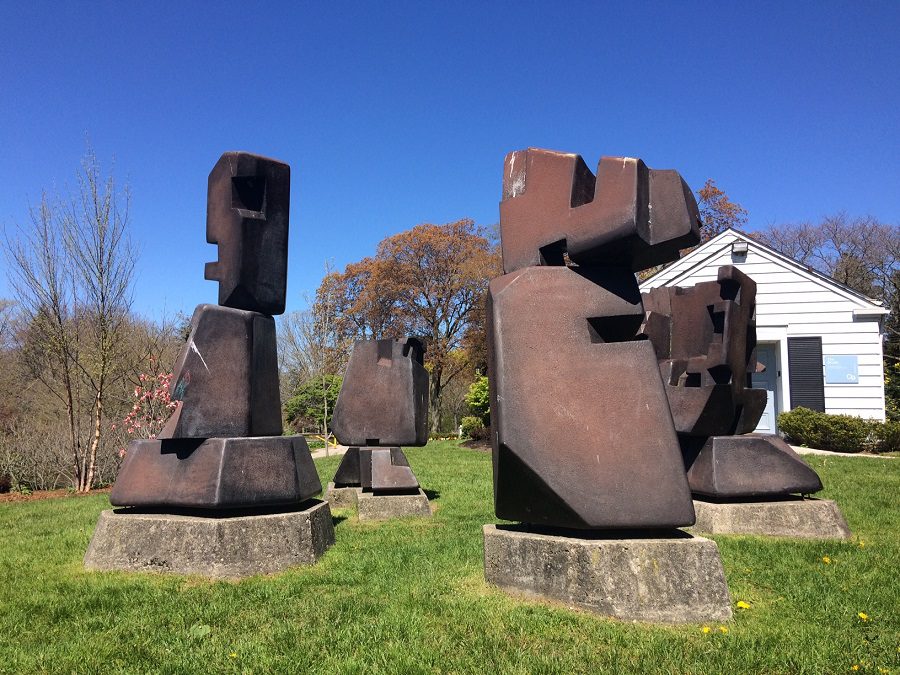 Wrap up your day with a patio dinner under the stars, or order takeout for a night in at home or at your hotel of choice.
---
DAY 2: INTERACTIVE ART, COMMUNITY MURALS AND LOCAL MAKERS
Begin your final day with brunch at La Parisienne Creperie before giving your legs a stretch along the Bronte Village lakeshore for a look at the neighbourhood's At Home in Bronte Muskoka Chair Display. The waterfront is spotted with 70 professionally painted Muskoka chairs that reflect beautiful aspects of Oakville's identity. Each chair also has a hidden lighthouse icon, paying homage to one of Oakville's most iconic images.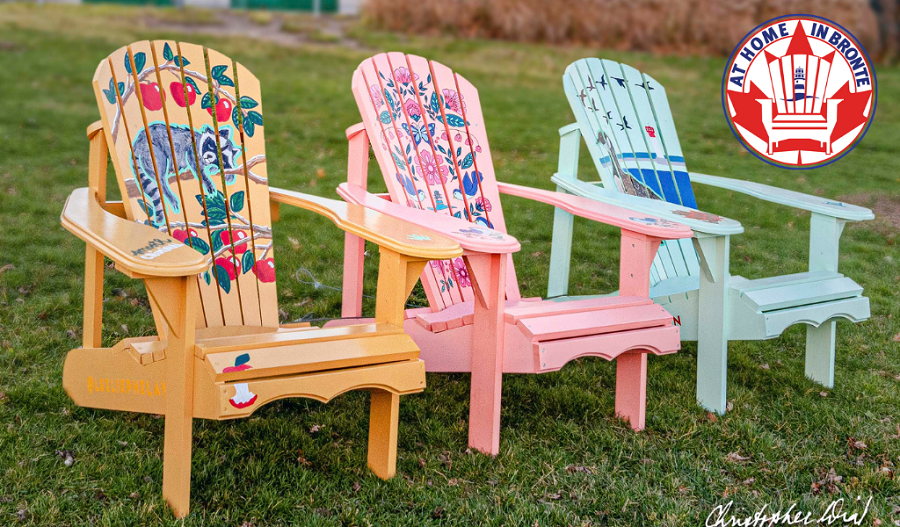 Break for a little snack at Flavour Fox (Visit Oakville's Best Ice Cream Talk of the Town Award-winner) before heading out to explore designs from local artists at boutique stores like Maker's Mojo and Dove + Arrow. These businesses sell artwork, décor and jewellery that are curated from makers around the GTA and Canada.
Say so long to Oakville with a final meal under the stars. Many restaurants are offering indoor and patio dining or takeout and curbside pickup, so you can experience a taste of Oakville anywhere.
Don't forget to tag @VisitOakville in your adventures!