Reposted from: Culinary Tourism
Oakville is an incredible destination for avid paddlers, providing unparalleled views and many points of entry into Lake Ontario. Follow along with this one-day itinerary and experience the beauty of Oakville on the water.
Note: The suggestions below are based on information available at the publishing date. Please double check with local COVID-19 policies and businesses to confirm if offers and activities are still available.
---
Sunrise paddleboarding
Start your day bright and early at one of many launches at Sheldon Creek Park, Coronation Park, Bronte Beach Park, Waterworks Park or the Downtown Oakville dock by Busby Park. Make sure to check the sunrise time before you leave. Bring your own equipment or rent everything you'll need at Hikers Haven.
Nothing beats watching the sun make its way out from behind the Toronto skyline, so get out early, find your feet and bring a watertight case to carry your camera for the perfect shot.
---
Lunch under the sun
Once you've had your fill, take some time to relax on the lakeshore and then make your way to brunch or lunch on a patio in Downtown Oakville, Kerr Village or Bronte Village. All three neighbourhoods are walking distance from the lake, so you can stay parked and make your way on foot.
Grab a meal at Dar Nabati, Coriander Green, Community or La Parisienne Creperie, or pick up a picnic snack at local favourites like Farmhouse Artisan Cheese and Sandwich Society.
---
A chartered cruise kind of afternoon
Get back on the water in the afternoon with a chartered cruise from one of Oakville's three local boating organizations. Osprey Charter Fishing and Hearn Fishing Charters can take groups out on fishing expeditions for Chinook and Coho Salmon as well as Rainbow Trout.
Charterability specializes in charter cruises on Oakville's gorgeous Sixteen Mile Creek. This registered charity is dedicated to providing accessible boating at no cost to people of all ages and physical limitations.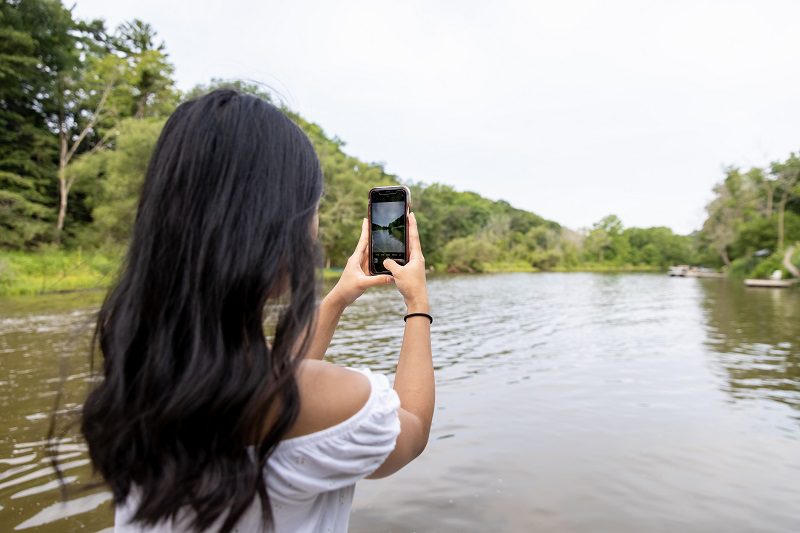 ---
Say cheers to a day well-spent
Indulge in a decadent dinner and grab some local treats before you make your way home. Flavour Fox offers some of the best ice cream in town while Cameron's Brewing Co. serves up incredible craft beer. Sit on their patio for a pint and take a case to go so you can keep a little bit of Oakville at home.
Don't forget to tag @VisitOakville in your adventures!