Reposted from Ontario Culinary
Tired of feeling cooped up in the same place day after day? Get out of the house and reintroduce yourself to the outdoors with this weekend of adventure in Oakville!
Note: The suggestions below are based on information available on the date of publishing. Please contact businesses directly to confirm.
---
DAY 1: FISHING, HIKING AND DISC GOLF
Spend your first day in Oakville exploring the grounds of Bronte Creek Provincial Park by hiking or biking through their extensive trail system, birding (the park has known to host around 190 different species) or fishing for your dinner in a lake filled with Rainbow Trout, Splake, Steelhead and Pacific Salmon.
Try your hand at a new sport and get a little exercise on the disc golf course. This 18-hole adventure will get you well acquainted with Bronte Creek's colourful fall sights while keeping you active.
Didn't catch anything for dinner? Treat yourself to a professionally cooked meal with one of our local takeaway options. Restaurants like Community, Coriander Green and La Parisienne Creperie are still offering takeout and curbside pickup, so you can enjoy some of Oakville's best culinary delights from the comfort of your hotel of choice.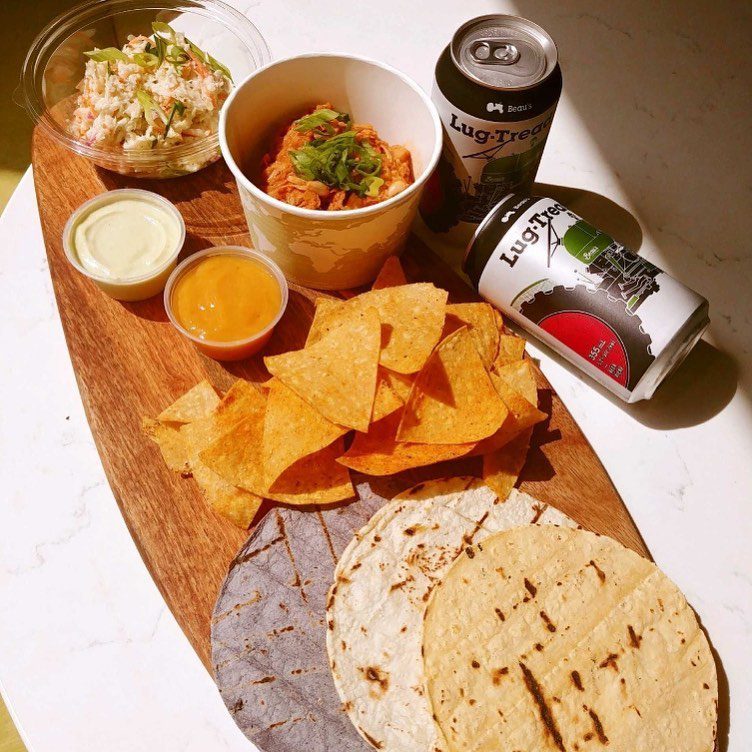 ---
DAY 2: CYCLING, TRAIL WALKING AND PATIO DINING
Experience the unique beauty of Oakville from the lakeshore and start your day with a bike ride along the lakeside trails in Bronte Village, Kerr Village or Downtown Oakville
Continue indulging in Oakville's unique foodie scene with a takeaway picnic in the park! Open spaces like Lakeside Park, Bronte Heritage Waterfront Park and Coronation Park provide the perfect opportunity to have a socially distant picnic by the lake.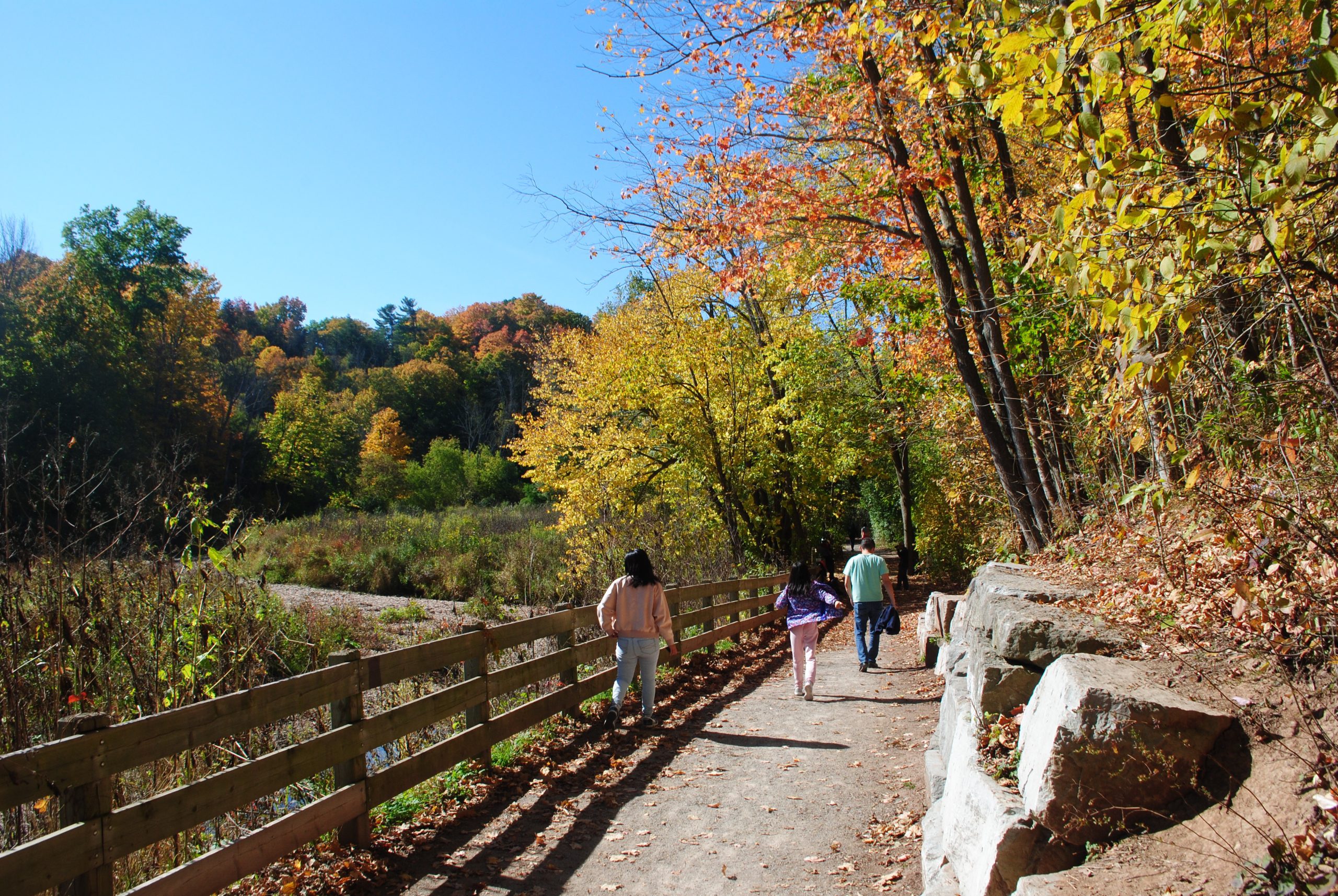 Get back into the action and take a hike through Lion's Valley Park or Sixteen Mile Creek Trail. This gorgeously lush valley and this town-wide trail are some of the best places to see the leaves change colour in Oakville.
End your day with a patio dinner in the streets of Oakville's historic districts in Downtown Oakville, Kerr Village or Bronte Village. Click here for the most up-to-date information about local restaurants, patio offerings and safety procedures.
Insider Tip: Check out The Kind Matter Company or EcoFillosophy for all of your earth-friendly needs! Both locations carry eco-friendly home, body and fashion alternatives including extensive refill stations.
---
DAY 3: HORSEBACK RIDING AND ON-THE-WATER EXPLORING
Make the most of your last morning in Oakville with a paddle on the lake at sunrise. Explore the shores from Downtown Oakville to Bronte Harbour, or make your way through Sixteen Mile Creek before packing up for an afternoon on the farm.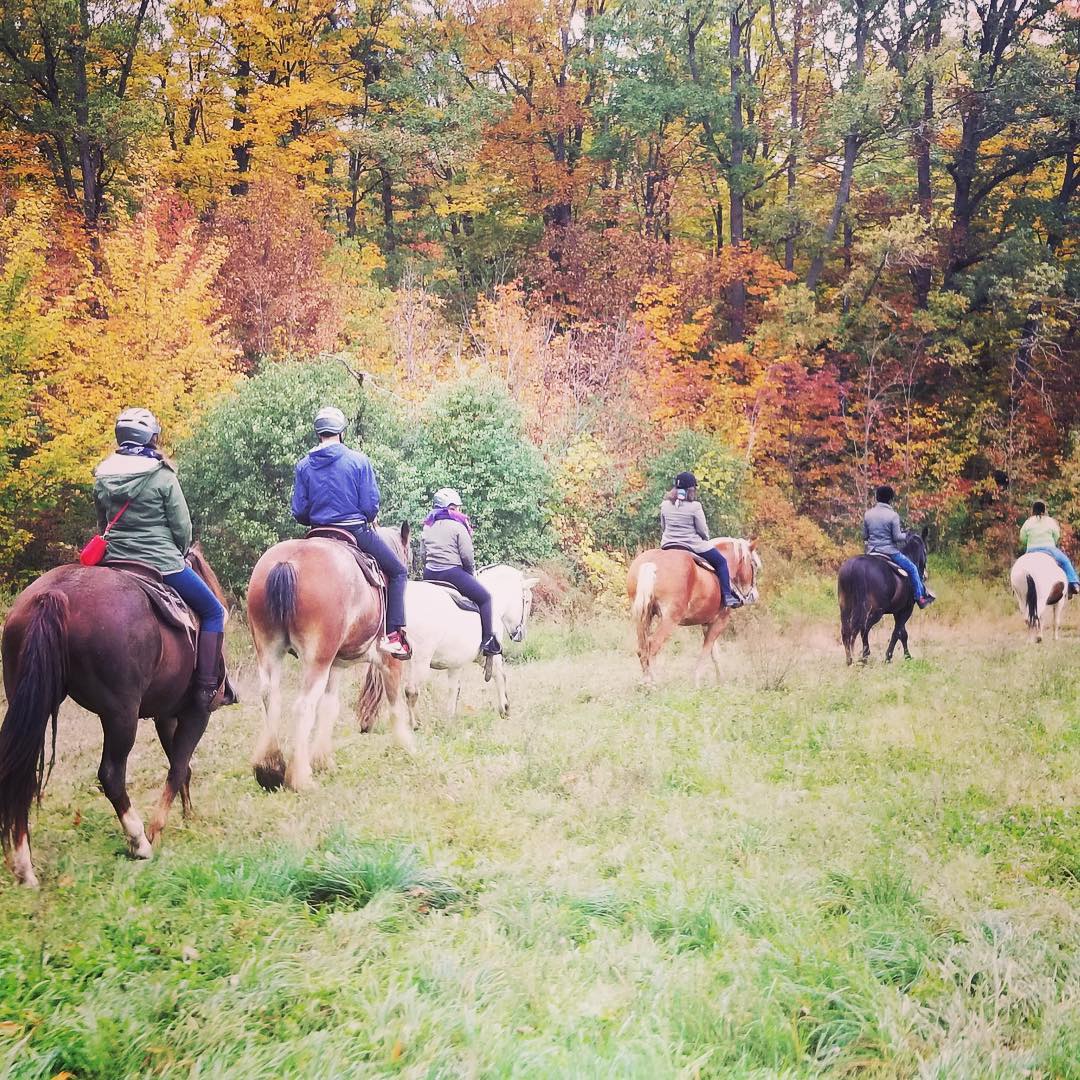 Grab a cup of coffee and a quick bite at Vereda Central or Taste of Colombia before heading off for a trail riding experience at The Ranch. Close out your wilderness adventure while taking in the crisp fall air and colourful landscape of rural Oakville.
Tag @VisitOakville in your adventures!
Stay up-to-date with the latest in Oakville by subscribing to our monthly newsletter! Click here to sign up for insider info, first looks and monthly information about the best attractions, events and businesses in Oakville.